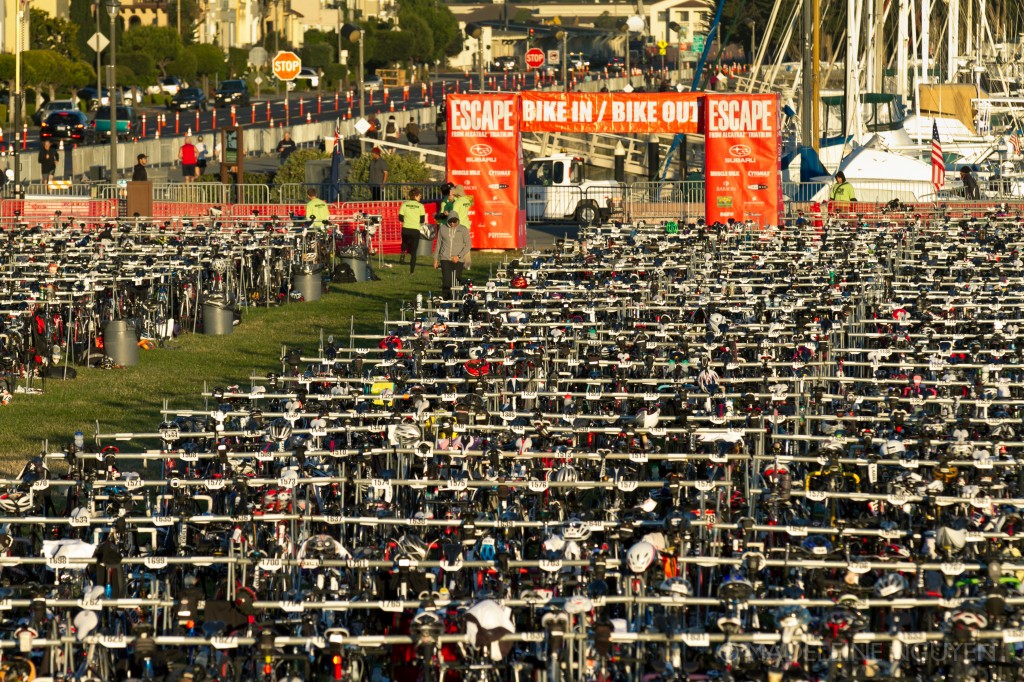 Transition area at Escape from Alcatraz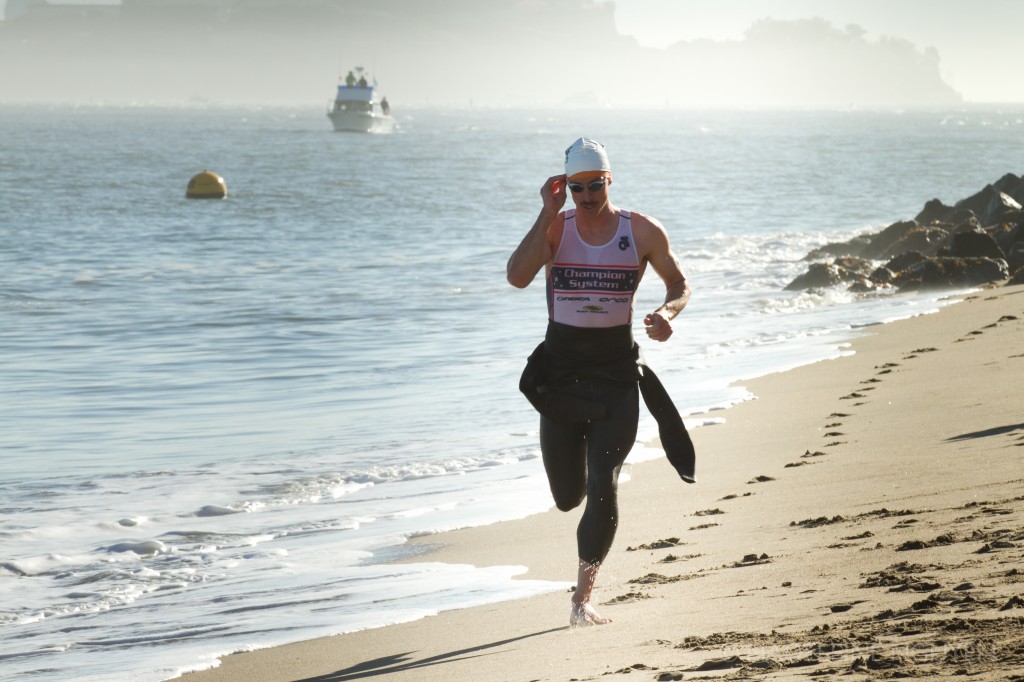 First out of the water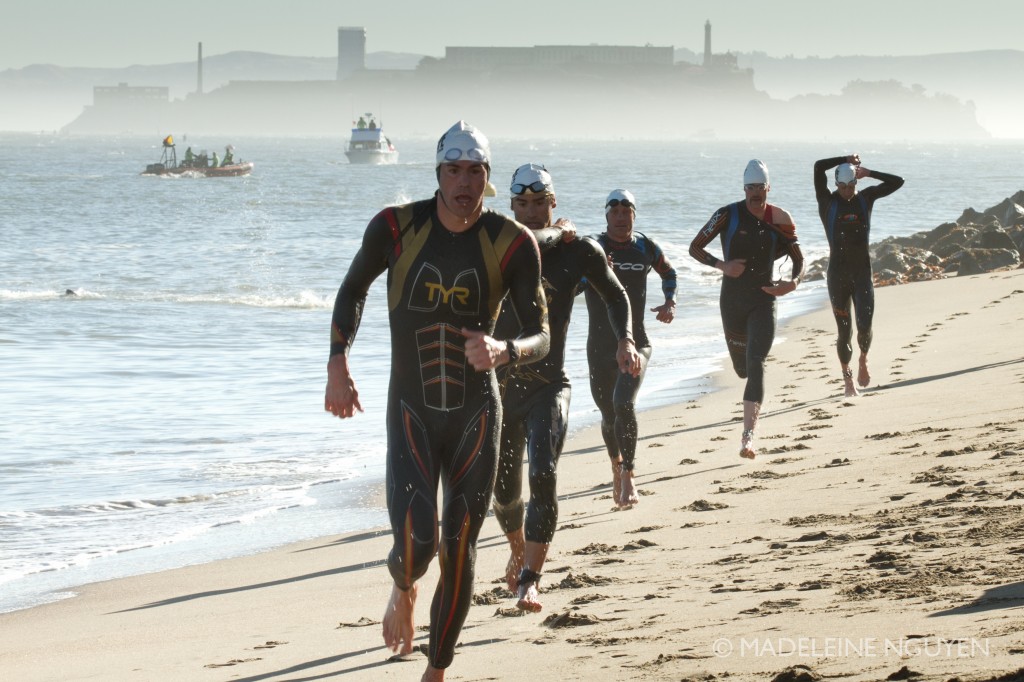 Andy Potts out of the water in his TYR Freak of Nature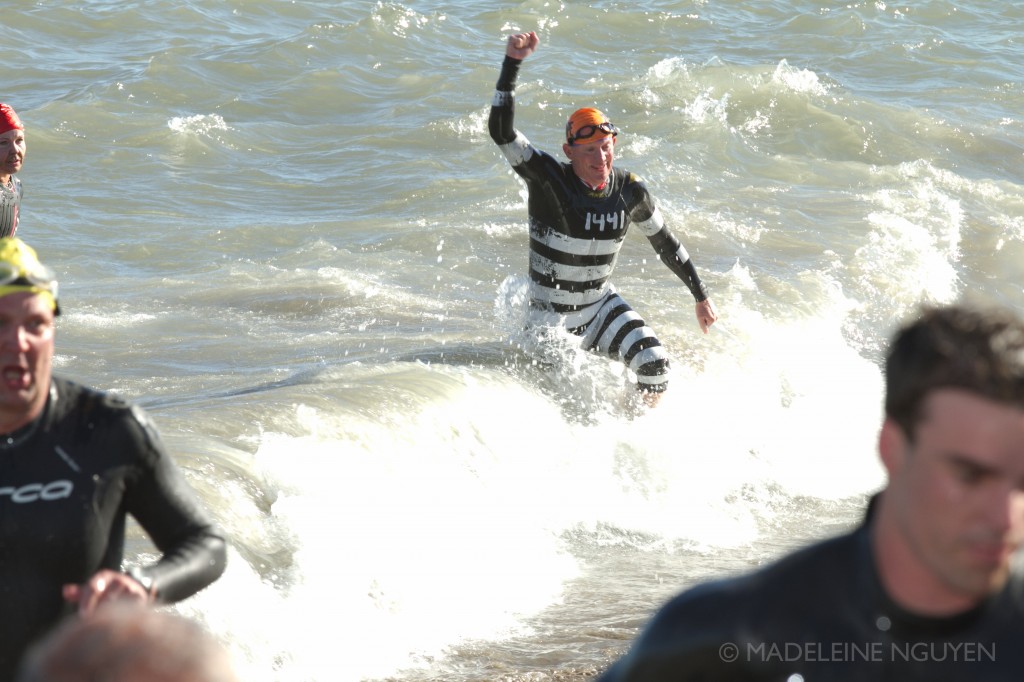 Jailman Escapes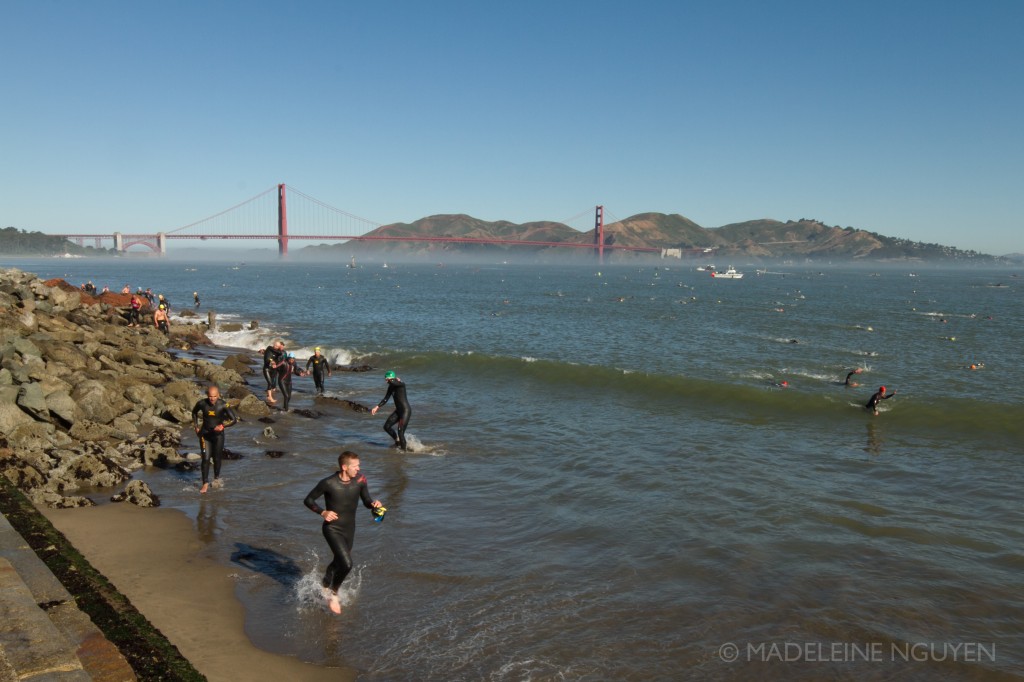 Escape from Alcatraz swimmers caught in the current swimming upstream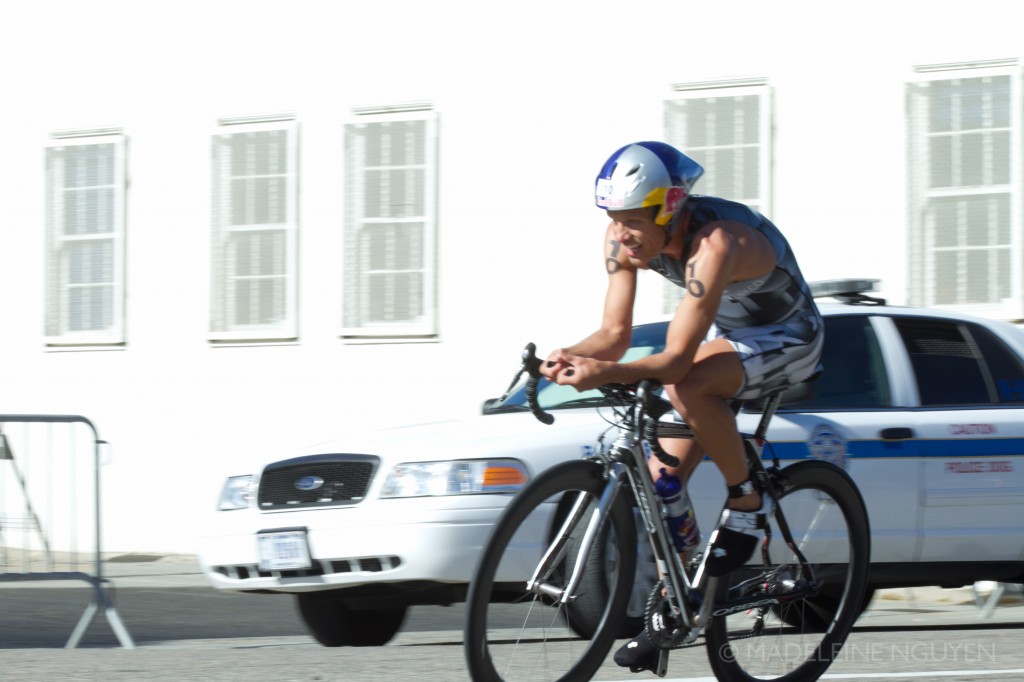 Courtney Atkinson mashing it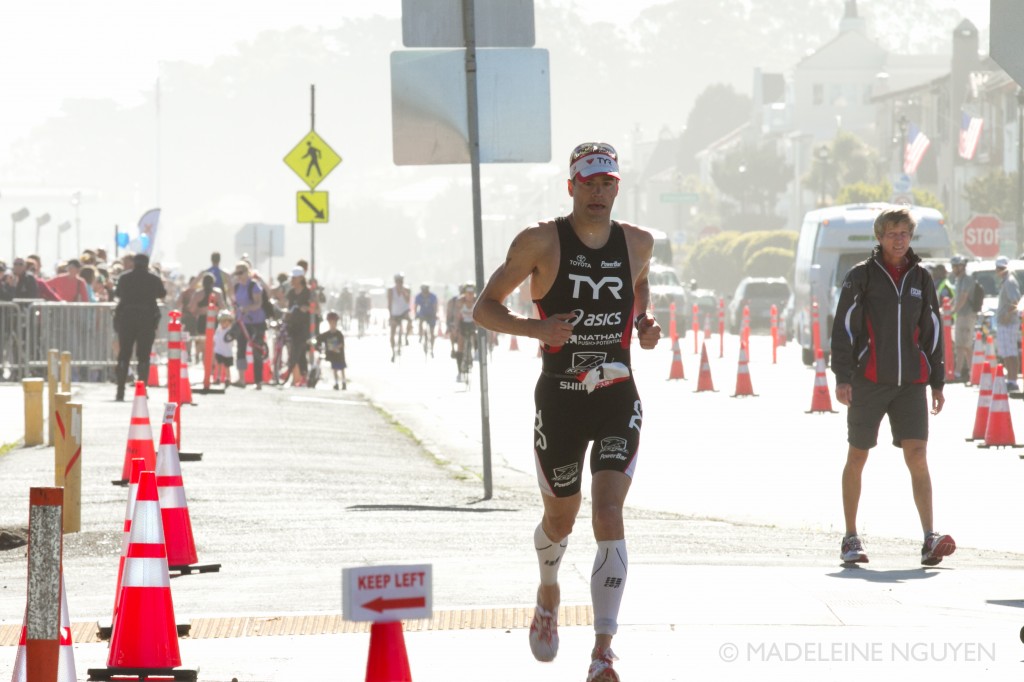 Andy Potts on the run to take his 5th win at Escape.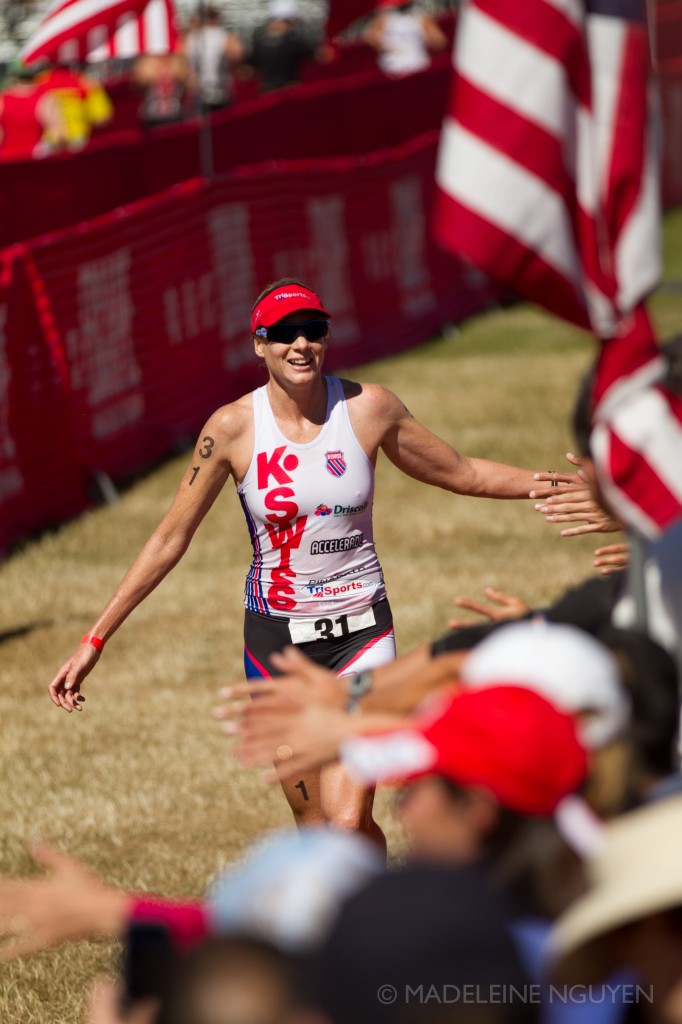 Leanda Cave giving hi-fives before crossing the finish. 1st place female.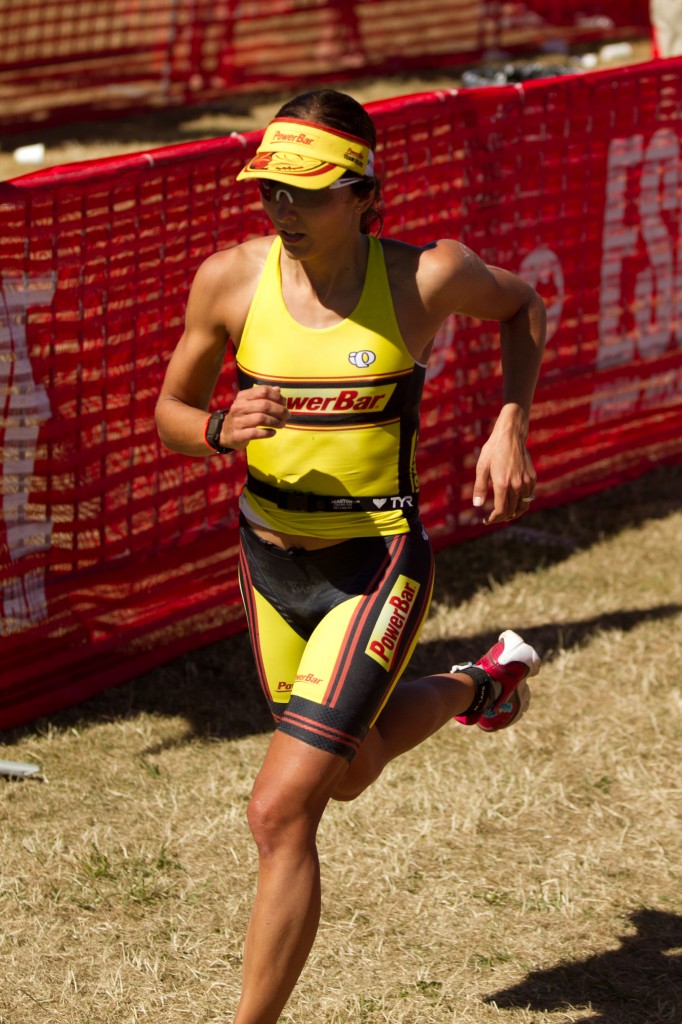 Laura O'Mera took first in her age group. She defended her age group title again this year.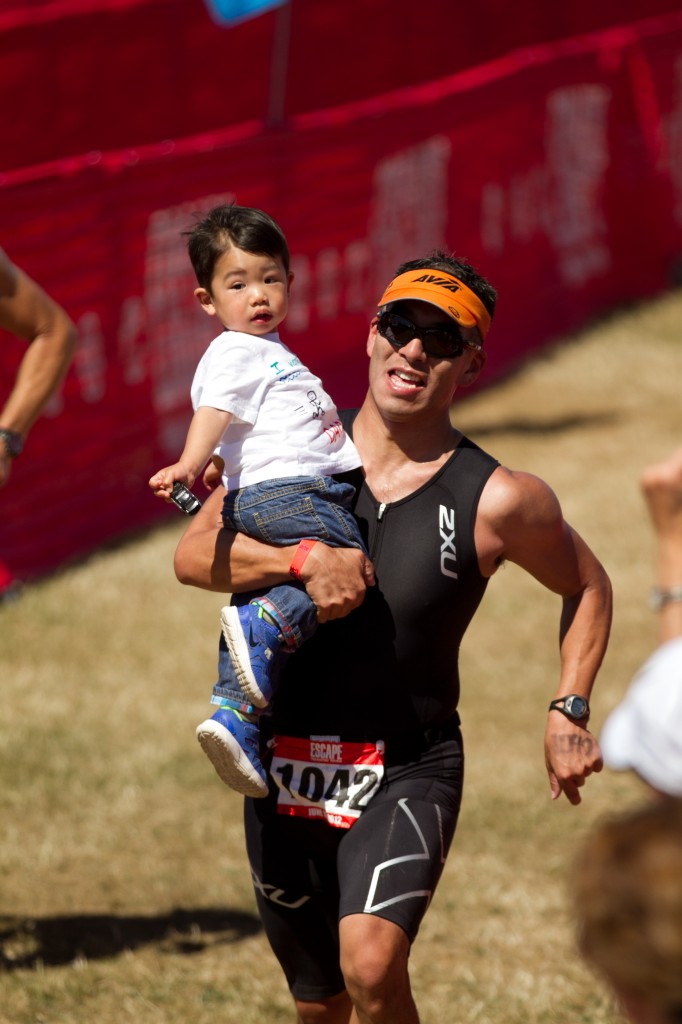 Father & Son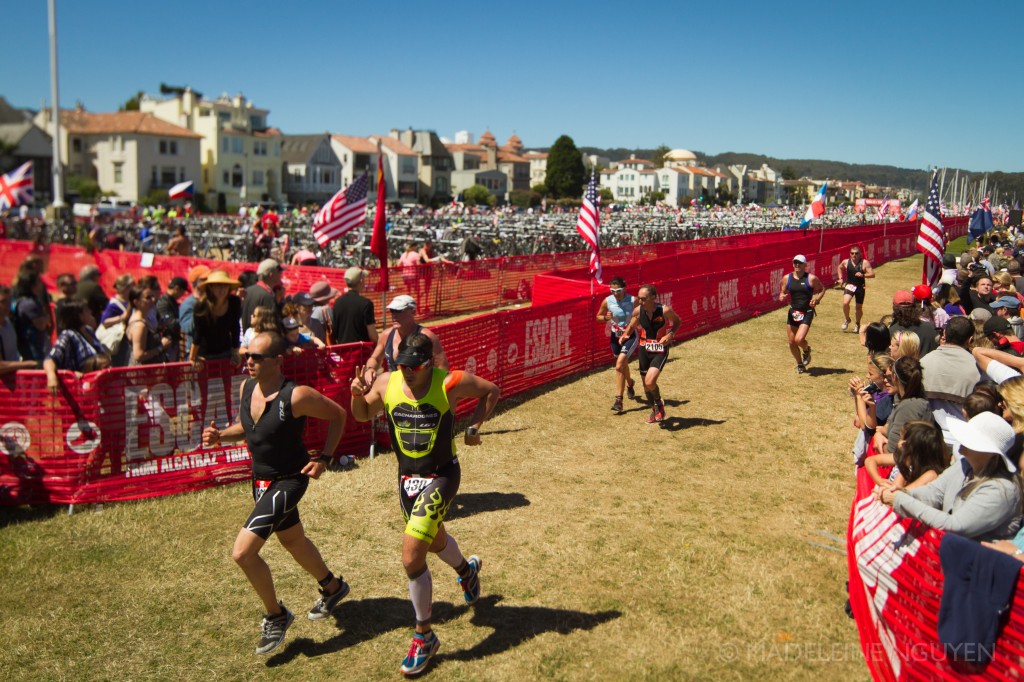 Racers coming down the finish
Top ten pro women
Top ten pro men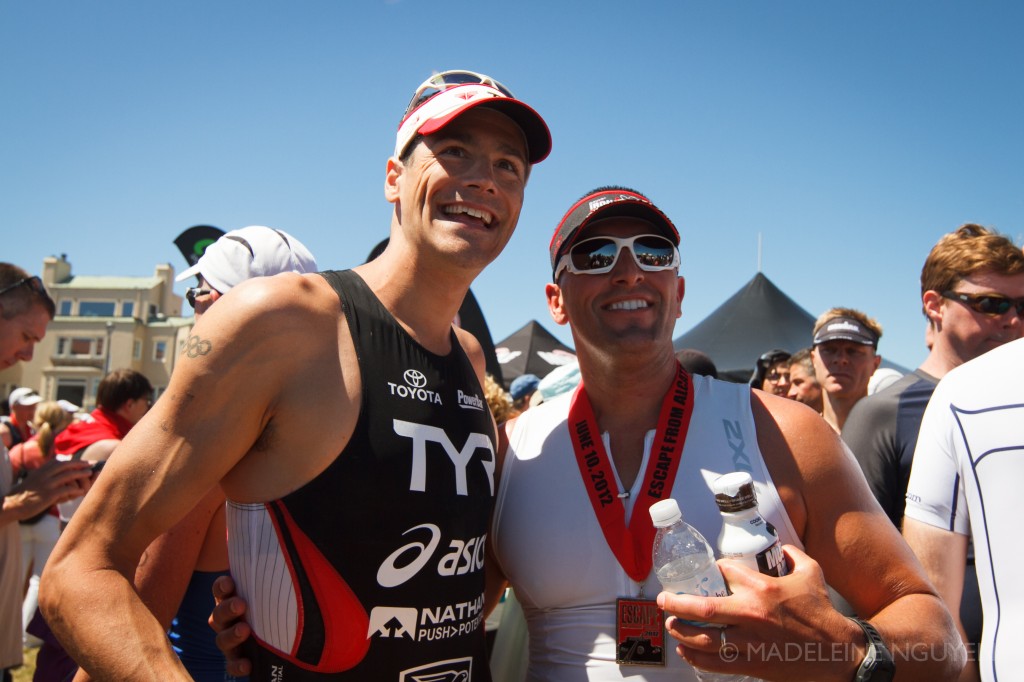 Andy Potts is very friendly! A true athlete and role model.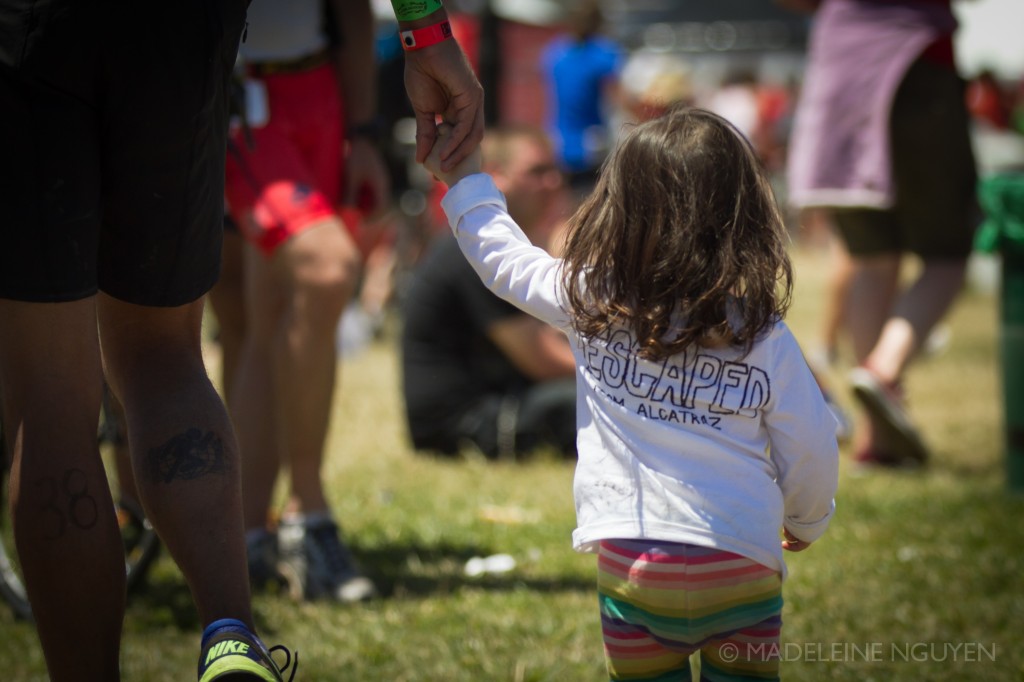 Father and Daughter calling it a day